I thought I'd take just a couple of minutes to update Vanessa's Blog for her.  The hospital seems finally to have got on top of her pain management and when I saw her last night and today she was her normal cheery, bubbly self – lucid, sharp and giving me things to do!  Yesterday she sat up in a chair for a small amount of time and today she went for a little walk down the ward and back.  She is still sore which is not surprising given the amount of surgery that she has gone through.  She is in Ward 51 and has been getting family visitors.  She may be moved soon to Ward 50 as she improves. Once she is feeling a bit better I will post information about visiting.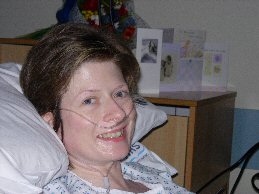 Depending on how she is healing she may be moved down to the Ashgrove ward in the Aberdeen Maternity Hospital.  From there she can go to see the boys.  In fact, tomorrow, depending on her level of pain, she may well be taken by Ambulance down to the Neo-natal unit to visit the boys – please pray that this will happen because I know it would mean the world to Vanessa.
The Hematology people are happy with her to continue on her ATRA drugs for her leukemia but there is no news as yet as to when she will start her chemotherapy.  The surgeon who operated on Vanessa is happy with her progress as are the obstetrics people.  I'm really looking forward to seeing her tonight :-)  so I can get another list of things to do!!!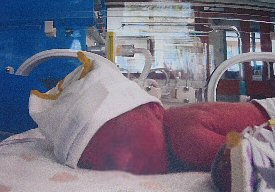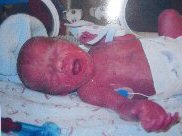 Blake has now come off all his breathing support and is doing well on his own and Rohan is not far behind.  Both boys were taken off respirators on Tuesday morning and given small nasal prongs to help their breathing.  Both are being feed intravenously and, hopefully, tomorrow they well be tried with a little milk via a tube directly into their tummies.  Both are also starting to suck and the Neo-natal unit asked if it was okay for them to make up little dummies for the boys to which I said Yes.  We're off to a promising start with the boys and I'm praying that it continues.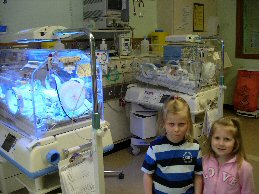 Amber and Megan have been to see the boys but I'm not too sure sure just what they thnk yet!